Julio Lugon
A Finite Sound
Medium project
Chairs Unavailable to Humans
Philosophers Drinking Water
Aristotle´s Jungle
Radio Jurassic
bio/cv
Todas las Cosas
Comoauto (Notes on a development in Stop-motion)
Aldi Love Song
Retòriques Urbanes
Animal Collectiveness
La Jungla de Aristóteles #3
Plant Rhythms and Transducer Orchestra - Performance at FeldFünf, Berlin 2020
(click image to listen)
Plant Rhythms and Transducer Orchestra - Performance at Villa Kuriosum, Berlin 2020
(click image to listen)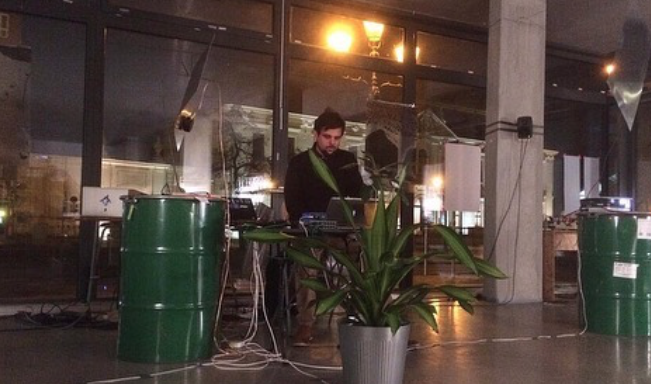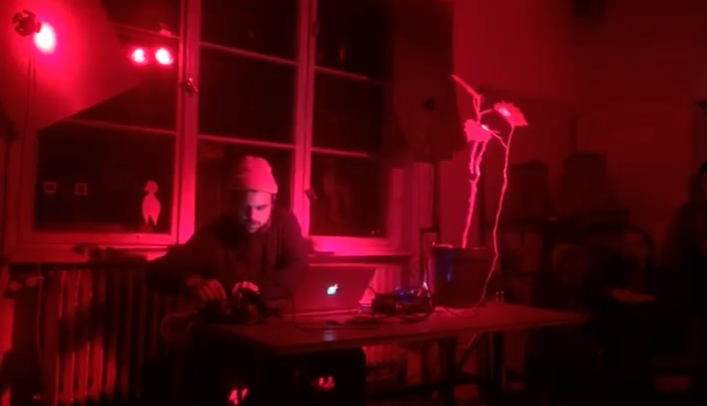 Palmera sobre Colom
Video: Plant Rhythms and Transducer Orchestra - commissioned by Enhorabuena Plantas!
Torta de Pierna
Fiesta del Sol
Homenaje
Hipertaller n.1: El Nicho Ecológico del Sonido
Acousmatic Music and Loudspeaker Orchestras
Pira Lemu
DIY/Circuit bending
A Sonic Mirage
The Lair Guardian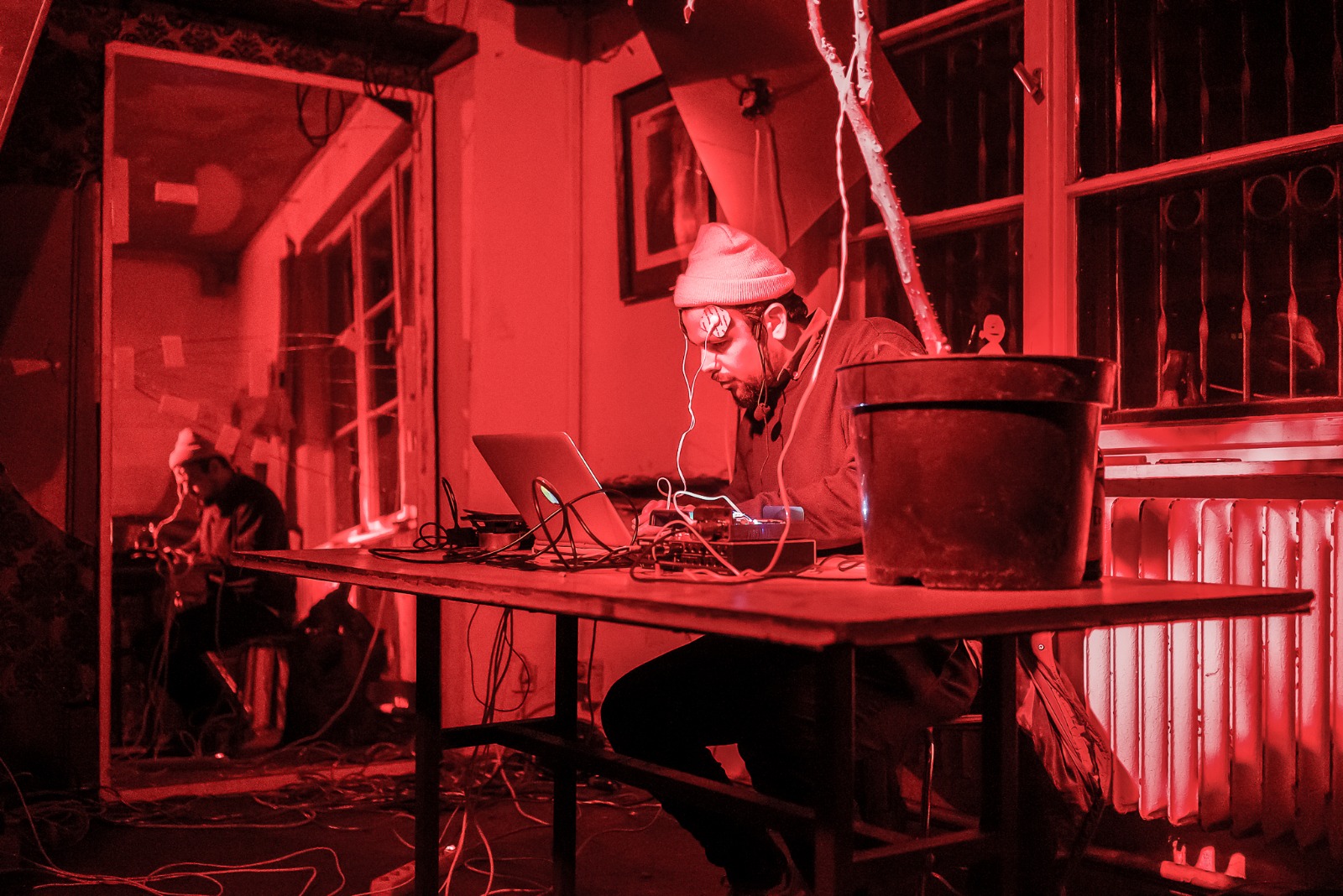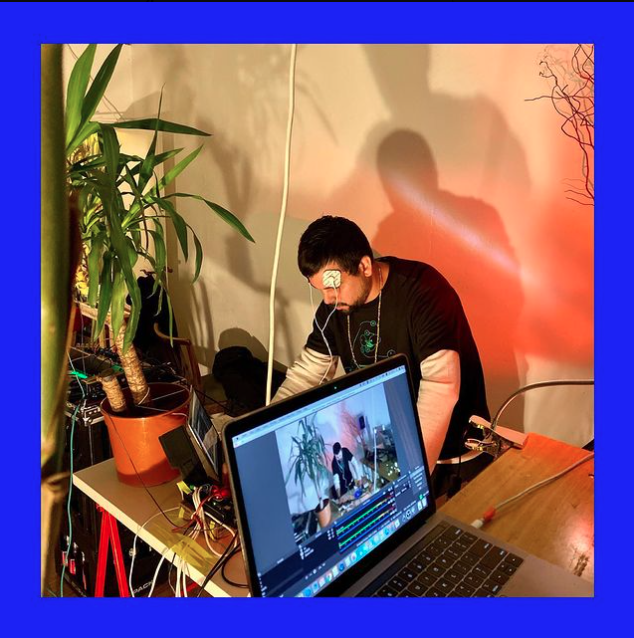 Sound performance and online streaming: Plant Rhythms and Transducer Orchestra
For Soy Division´s "Soy and Synth" at Sari Sari, Berlin 2020

Ritmos de Planta
W h a t e v e r F l o a t s Y o u r B o a t


Elephant Meditations
Album: "Ritmos de Planta, Agua y Algunas Veces Orquesta de Transductores"
Commisioned by Enhorabuena Plantas!, Peru
Released by True Aether records, Finland
(click to listen)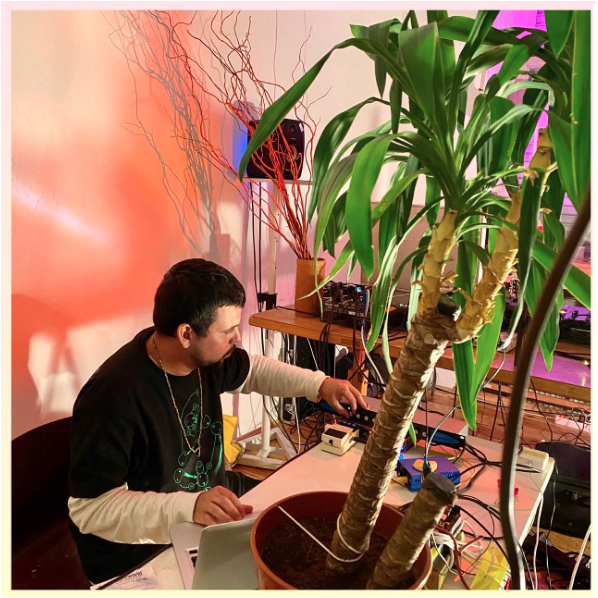 Recording the video "Presenting: Ritmos de Planta, Agua y Algunas Veces Orquesta de Transductores"
(Watch below)
Volumen
Ritmos de Planta, Agua y la Orquesta de Transductores

(sound performance and recordings - since 2019)

Through a system of cybernetic devices, plant photosynthesis is heard forming a sound narrative that also feeds itself through synthetic and organic sounds, self-made field recordings and a variety of audio exciters installed in specific ways in the space to generate an immersive spatial sonic experience.

On Ritmos de Planta y la Orquesta de Transductores Julio Lugon delves deep into the interconnection between the vegetative world and the universe of sound, translating the biological rhythms of photosynthesis into musical and spatial sound compositions. Drawing from his previous work Aristotle's Jungle, Lugon works with electrode equipped plants and DIY cybernetic machines creating a horizontal dialogue or a biological feedback system between artificial and organic worlds. Blurring the lines of biological and synthetic, Lugon meditates whether sound can be both at once: a language beyond our own, intrinsic and unique to all entities and objects.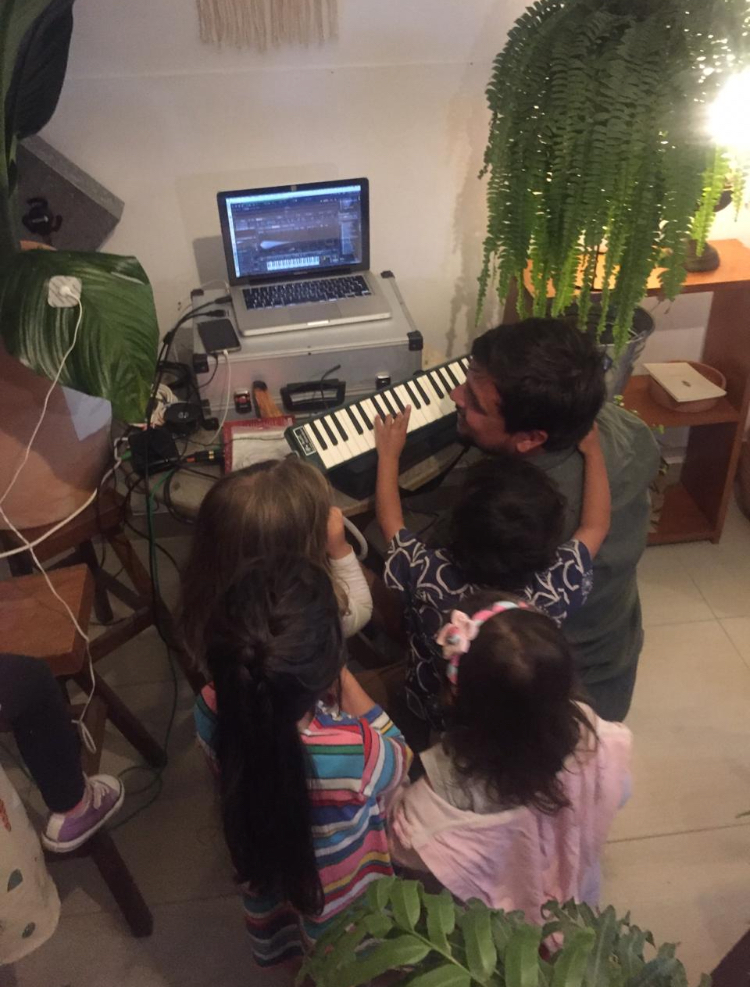 Música para Anturio Gigante e Intérprete

performance sonoro y taller para niños en Enhorabuena.Plantas!
11.01.2020 - Punta Hermosa

Lugon compone en tiempo real con los impulsos musicales que se pueden traducir desde las hojas de un anturio gigante y que serán hechos audibles por medio de distintos aparatos electrónicos y algunos medios de programación en directo para dispersar el sonido en el espacio.
El ritmo vital de una planta traducido a notas midi por medio de una máquina será tenido en cuenta como un actor mas en la composición musical.
Espontáneamente se generó también un pequeño taller para niños, de música experimental y acercamiento al mundo vegetal por medio del sonido.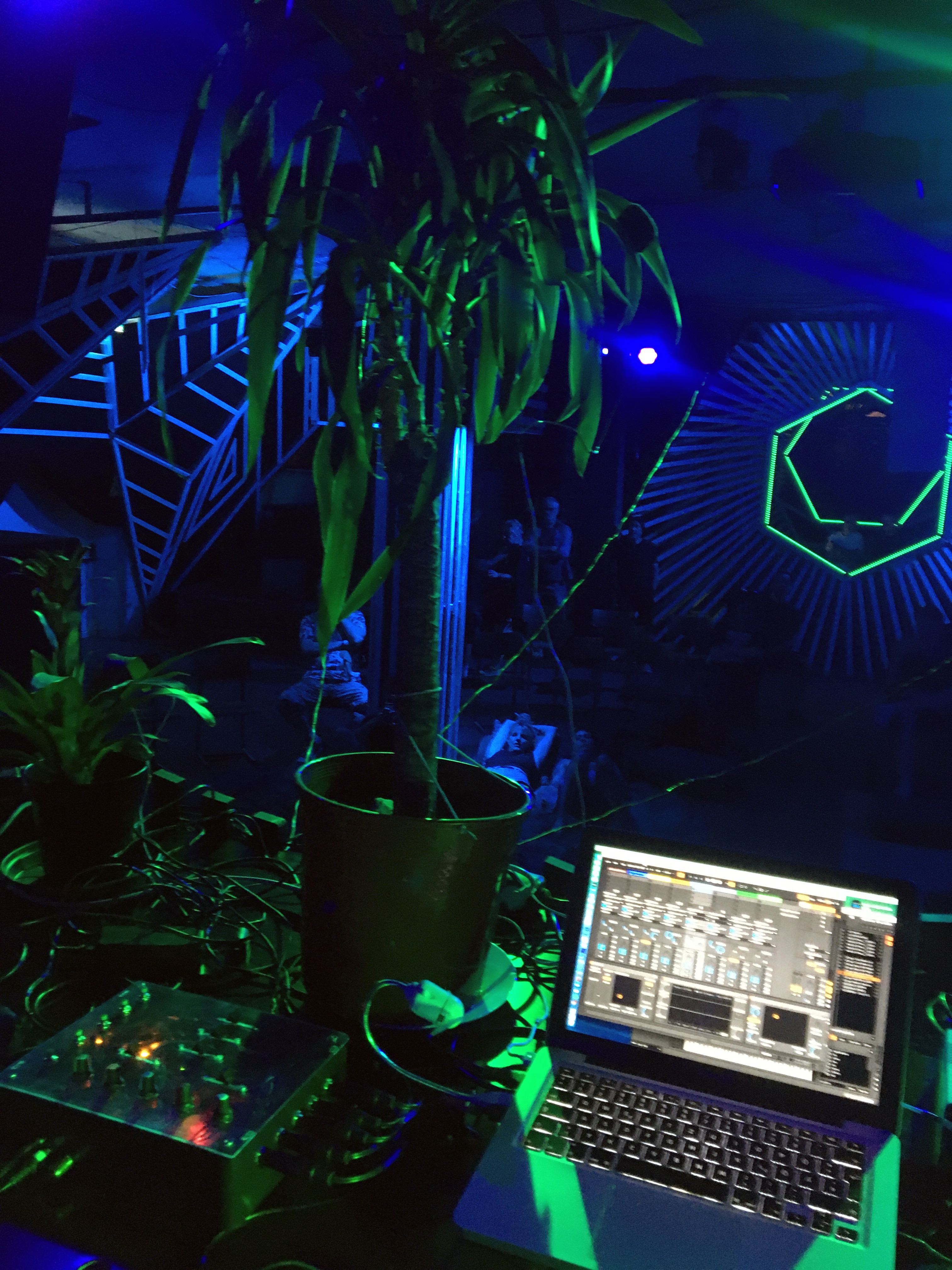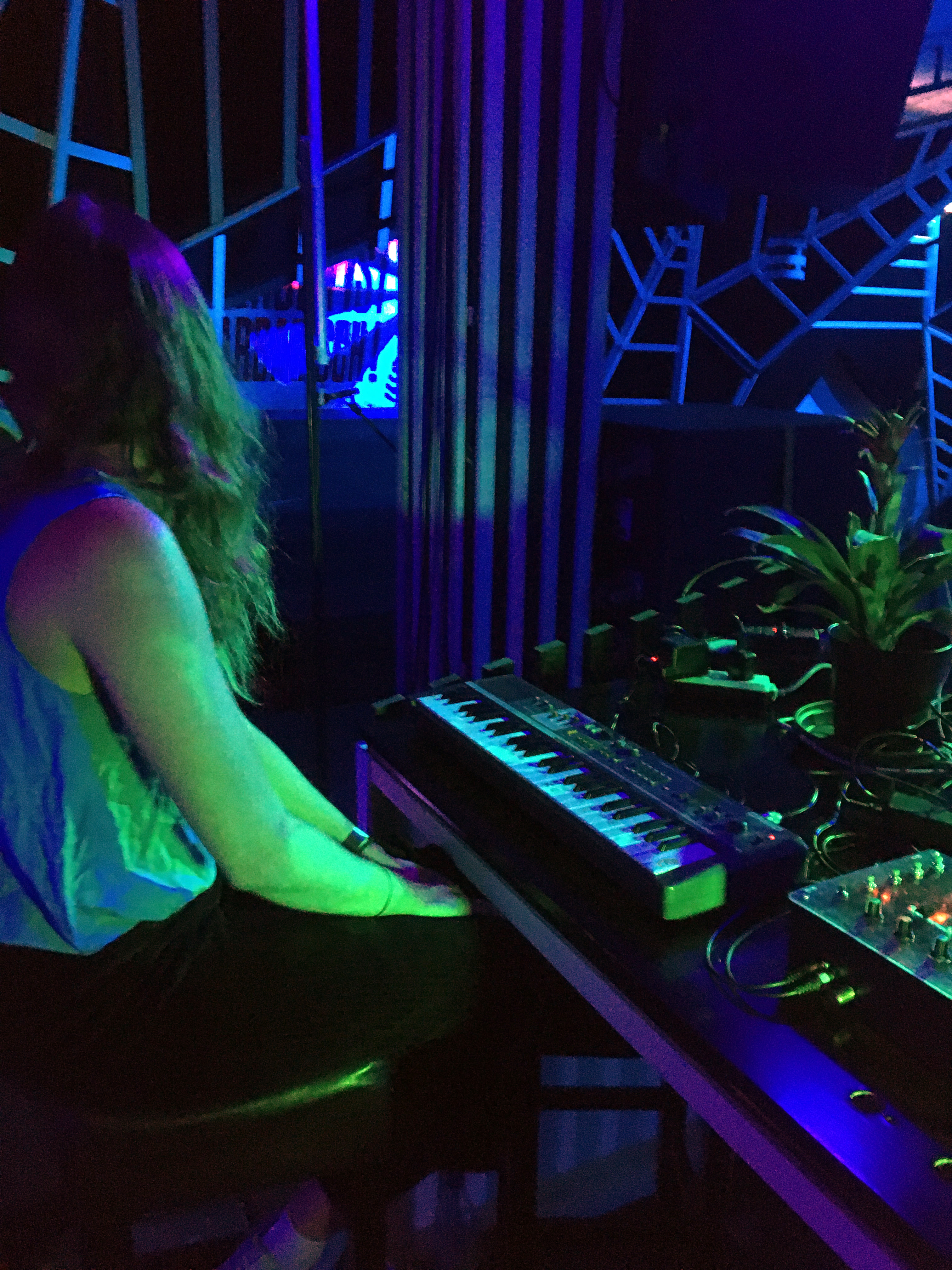 Ritmos de Planta y la Orquesta de Transductores feat. Judith Gebhardt
sound performance and sonic difussion, 2022
at Sektor Heimat's Theater Experimance Festival in Saarbrucken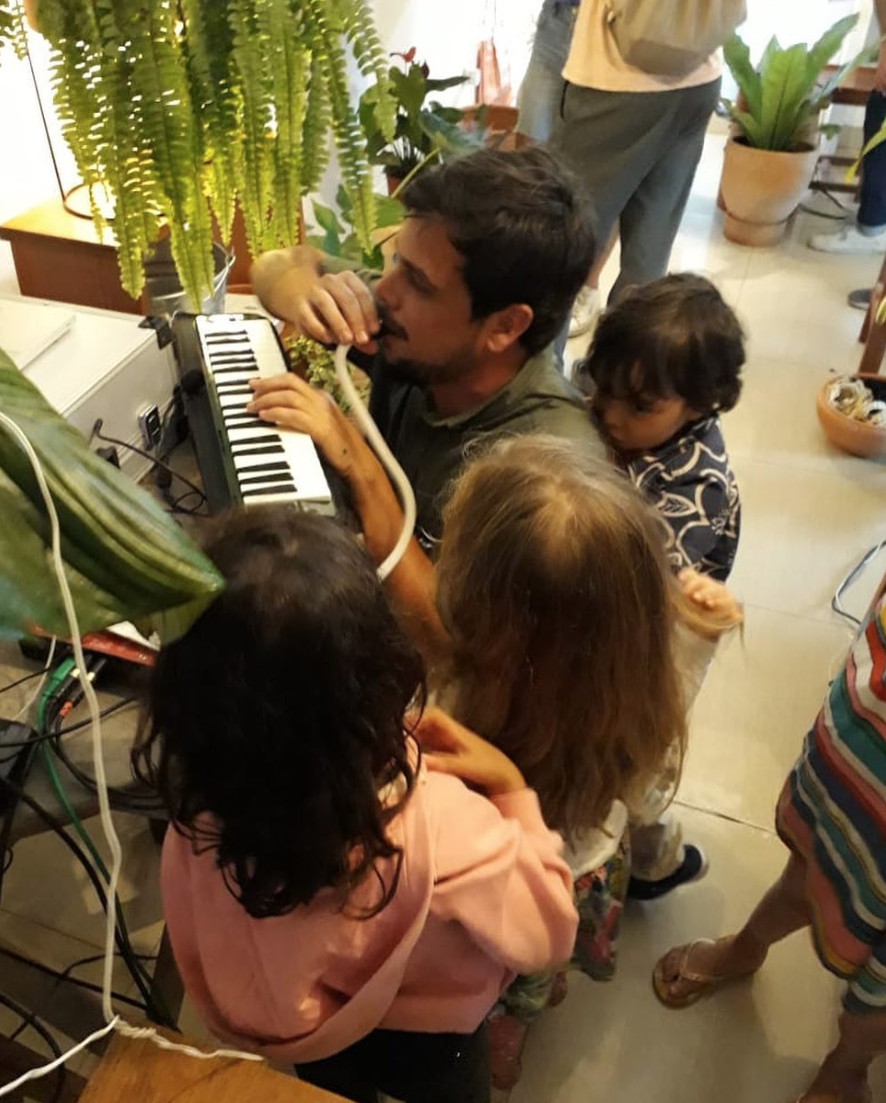 Media Magia
Ritmos de Planta, sound performance and open workshop
at 24h Visionskultur - Nirgendwo, Berlin, 2022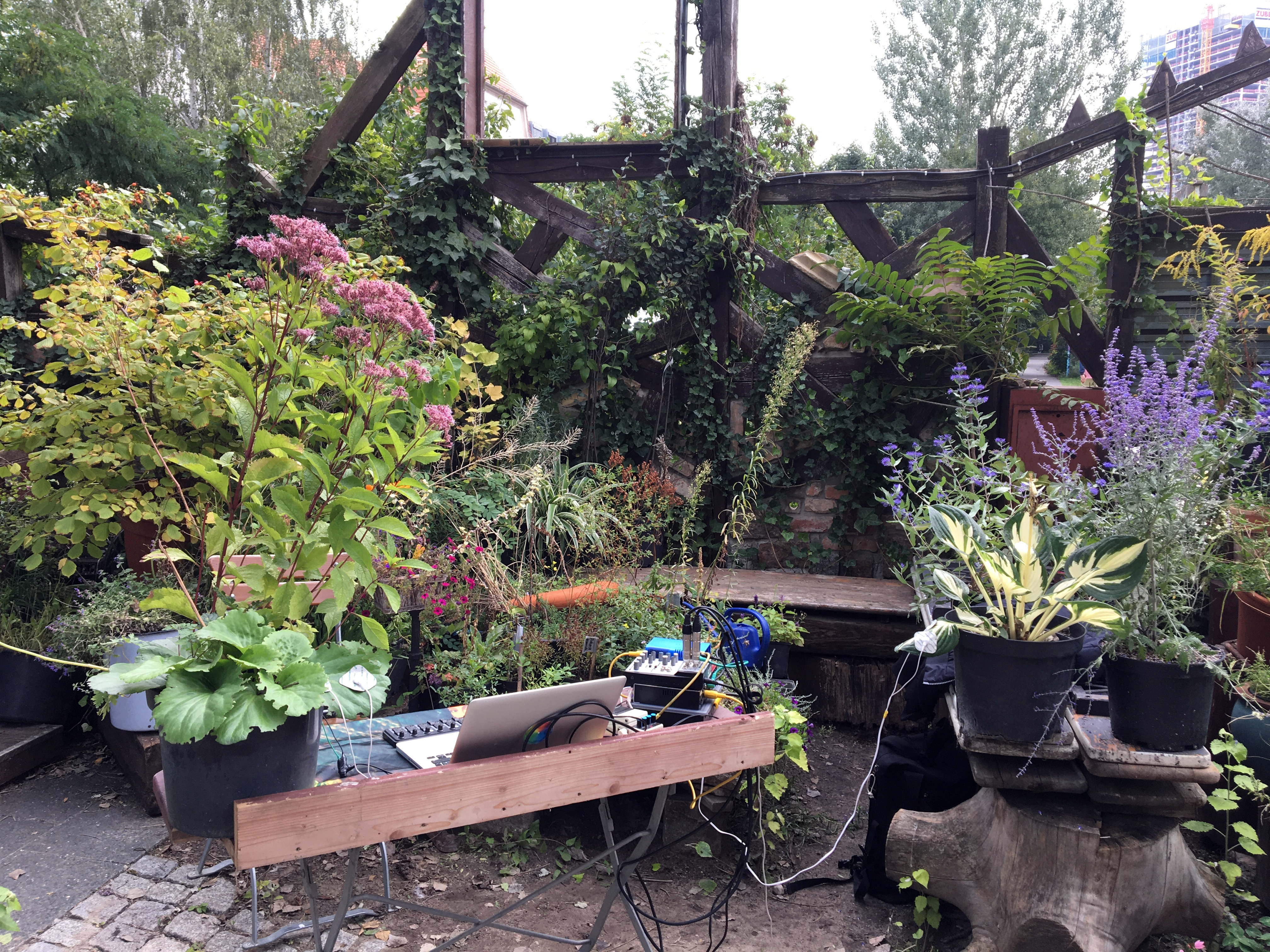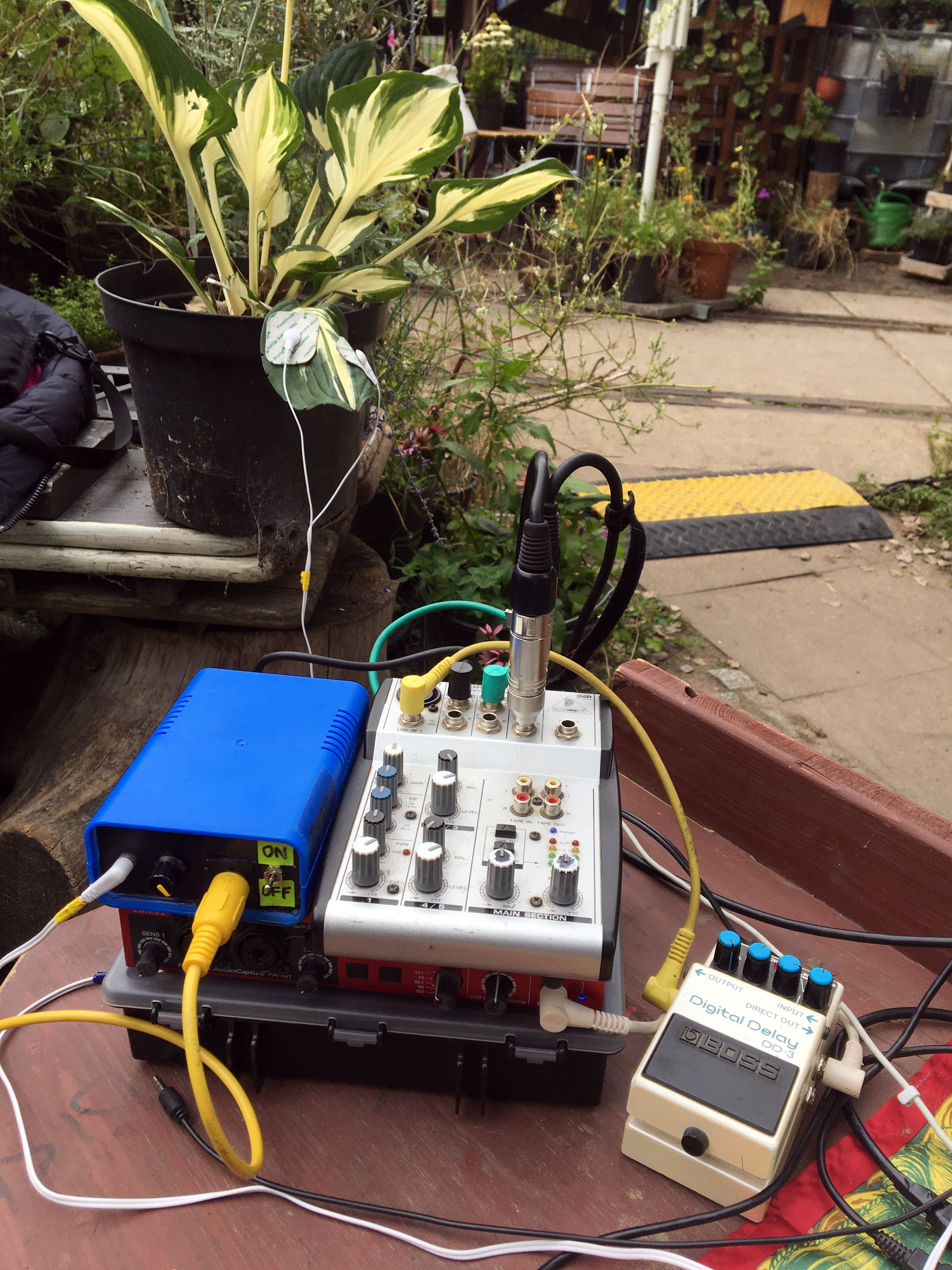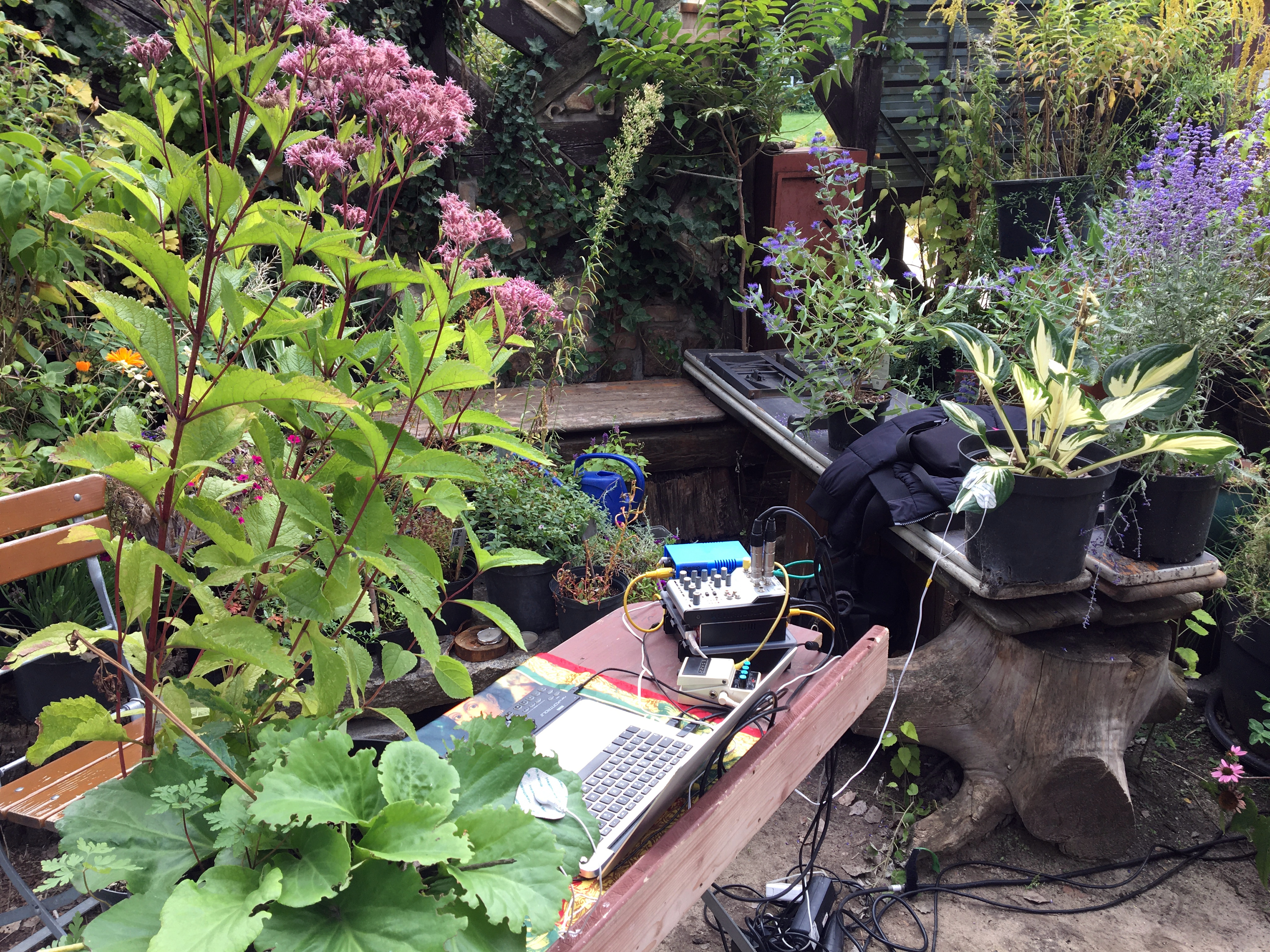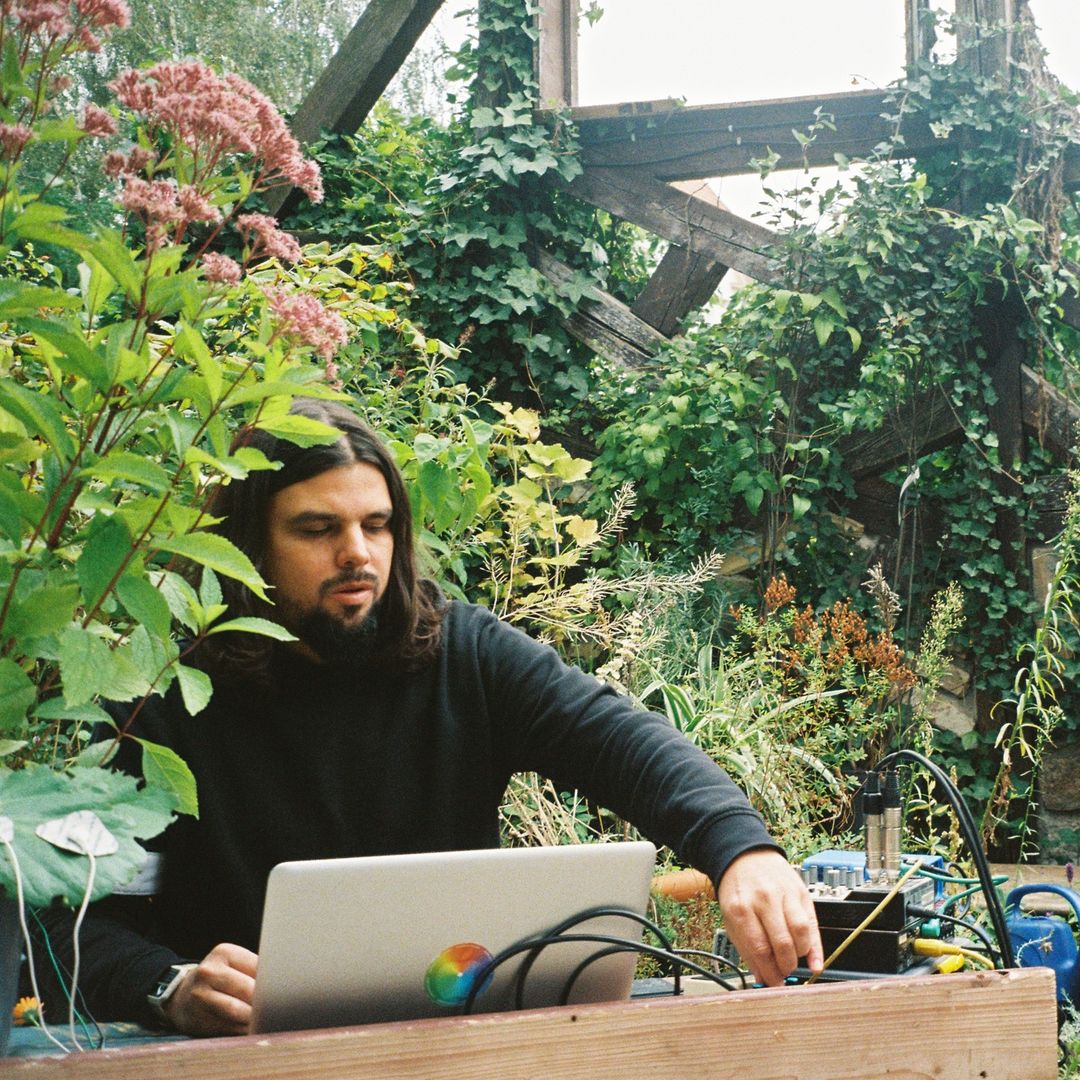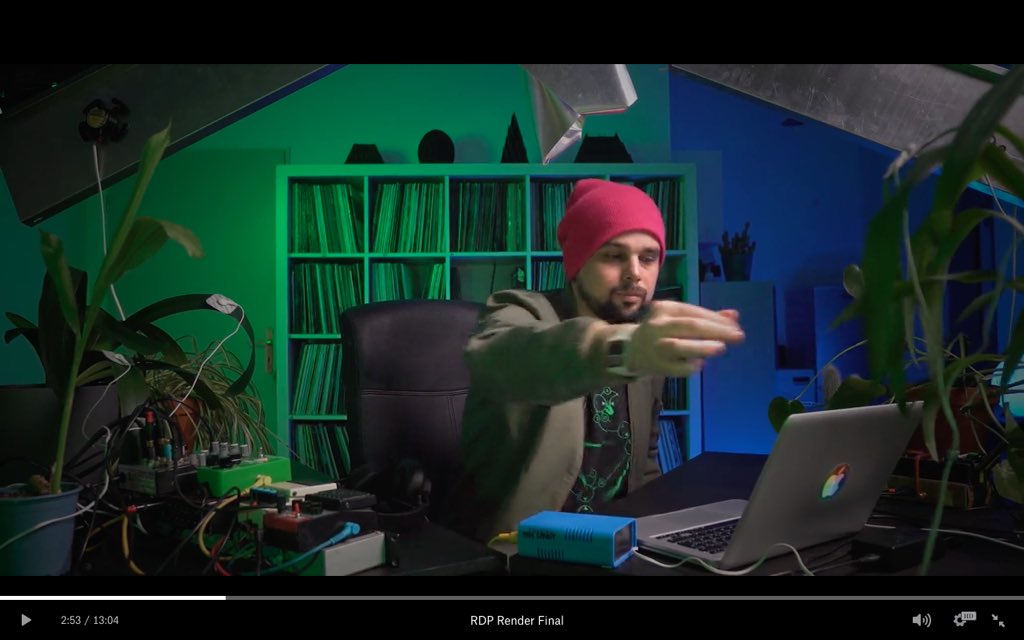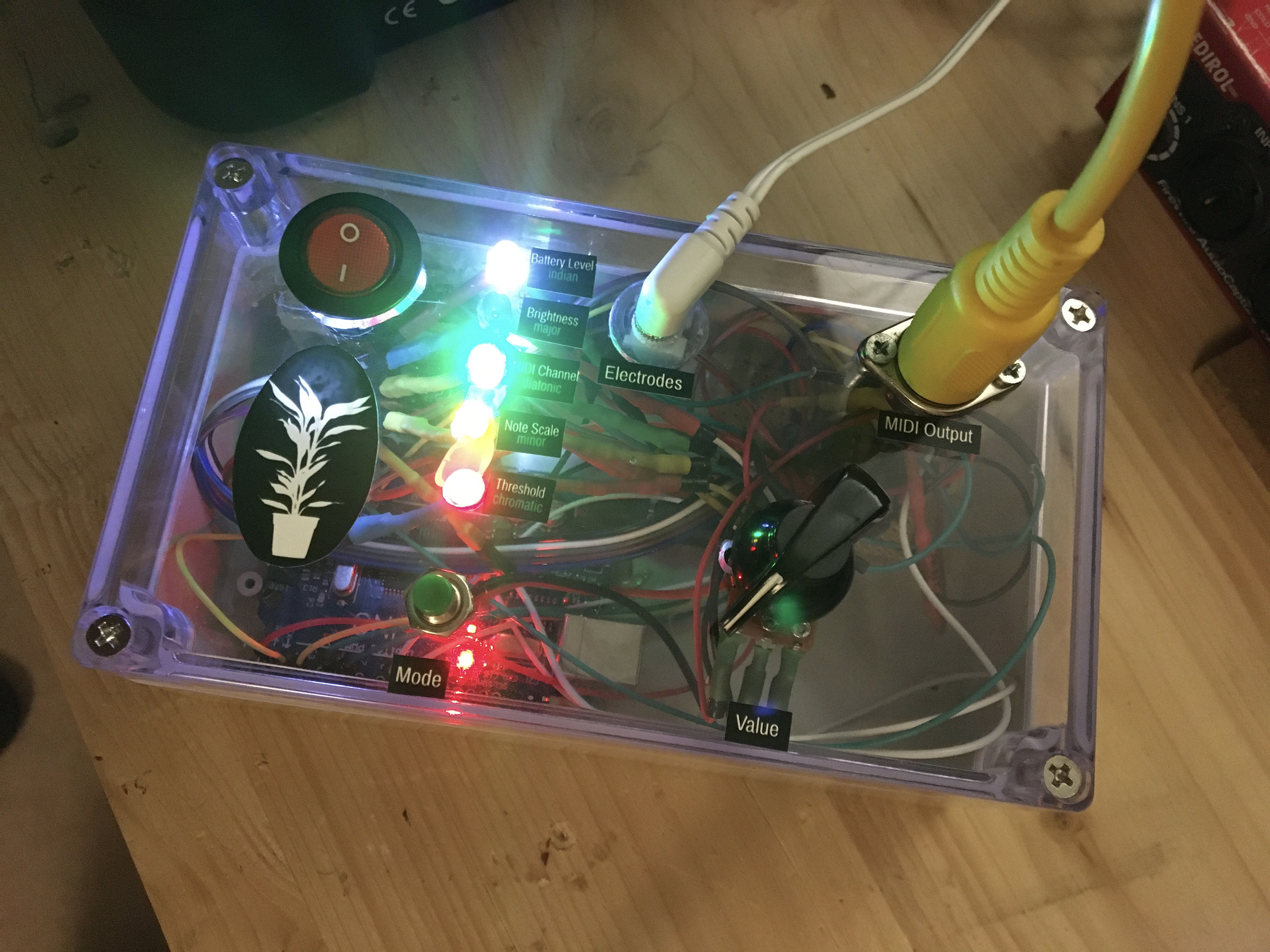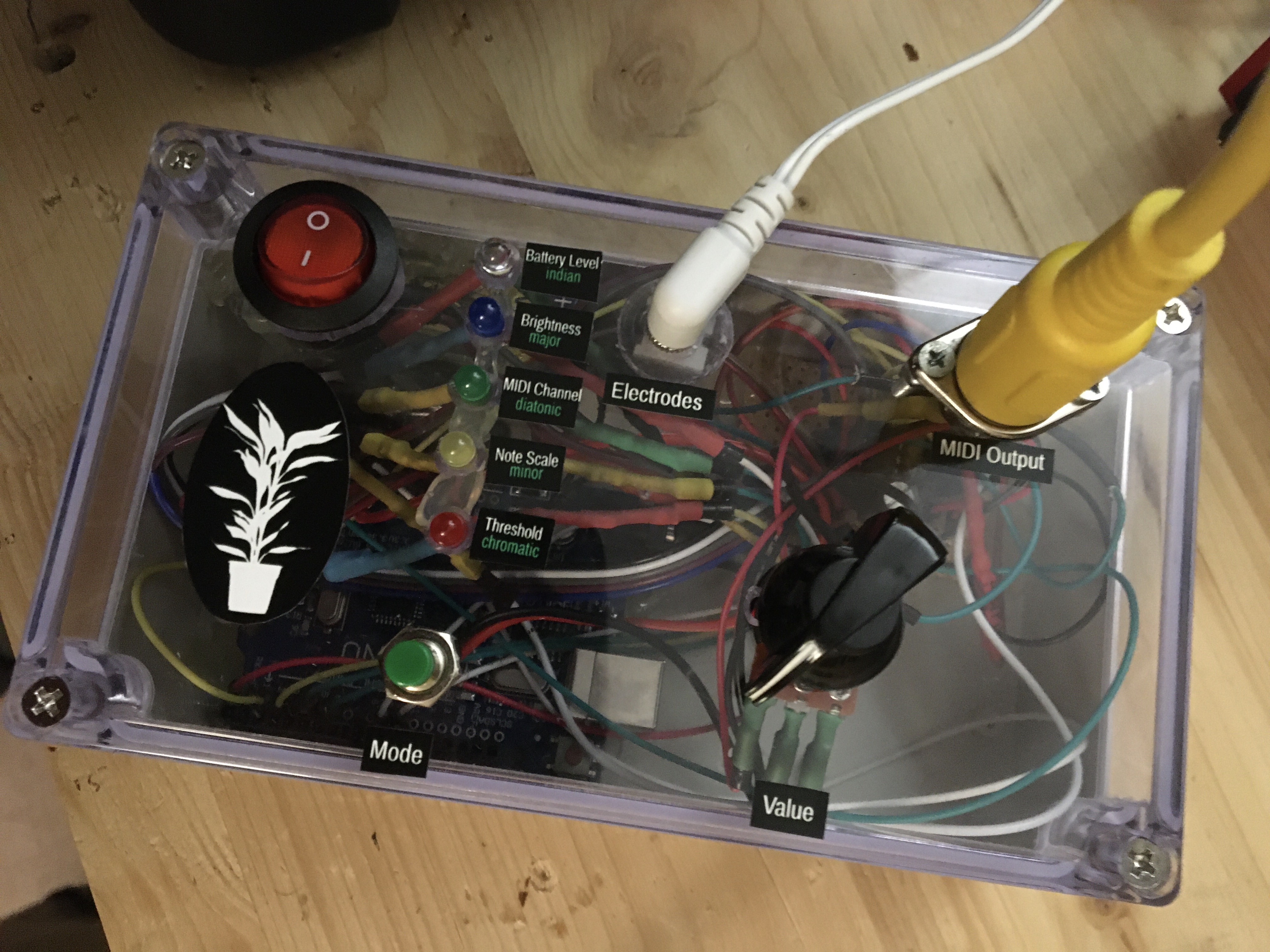 DIY BIODATA SONIFICATION V.02
By measuring microcurrent fluctuations occurring across the surface of a plant's leaf, this Biodata Sonification device generates MIDI notes when a change in conductivity is detected, allowing a user to listen into the invisible biological processes occurring within plants. This new version features a button and knob that control the Menu with variables of Threshold (at which the device detects changes and fluctuations in conductivity), Note Scale selector (indian, major, diatonic, minor, chromatic), MIDI Channel selection and led brightness. (original project by: Sam Cusumano - https://electricityforprogress.com/ )
More
Crater